Shruti Grover
Exploring the Limitless Possibilities Of Made-to-Order, Micro-MOQ Production
Updated: Jul 6, 2022
At Pattern Project, our mission is to make clean, on-demand production of clothing the norm for UK brands. Shifting the fashion industry to a local, made-to-order model is ecologically sustainable (no unsold stock) AND offers limitless possibilities for designers. As each garment is made-to-order, it can be customised so that it is perfect for the wearer, both in terms of fit and design.
Companies are already offering customisation using digital printing and knitting, but this can be taken to the next level by fundamentally changing the structure of clothing. We are offering four new production services to create truly bespoke garments at scale, with an MOQ of 5 in our flagship South London micro-factory:
Data-informed Fit Production Service

Custom-Fit Production Service

Modular Design Production Service

Parametric Patterning Production Service
Data-informed Fit Production Service
Using data-driven analysis to propose garment-specific sizing options, to ensure a good aesthetic fit for the widest range of people.
Case study: Phoebe English Striped Dress
This Phoebe English striped dress features a drop waist (falling below the natural waistline) and an overall boxy fit. We used our UK representative data analysis tool and learnt that for a large percentage of people the drop waist would fall either too high or too low.
The sizing was then extended to 3 height ranges and 6 standard sizes (a total of 18 sizes). This tweak means it will look correct for 95% of the population.
Custom-Fit Production Service
Using parametric blocks to create a tailored garment to give a perfect fit, while retaining the design intent across body shapes.
Case study: Sophie Hawkins Pleated Skirt
This Sophie Hawkins Pleated skirt has been converted into a custom-fit pattern. Each edge and fold of the skirt is held in our digital library as a series of formulas.
The pattern is produced after a 15-minute phone consultation with the customer. Our carefully crafted formulas, developed in consultation with Sophie Hawking, ensure that the garment look of the design remains consistent across body shapes.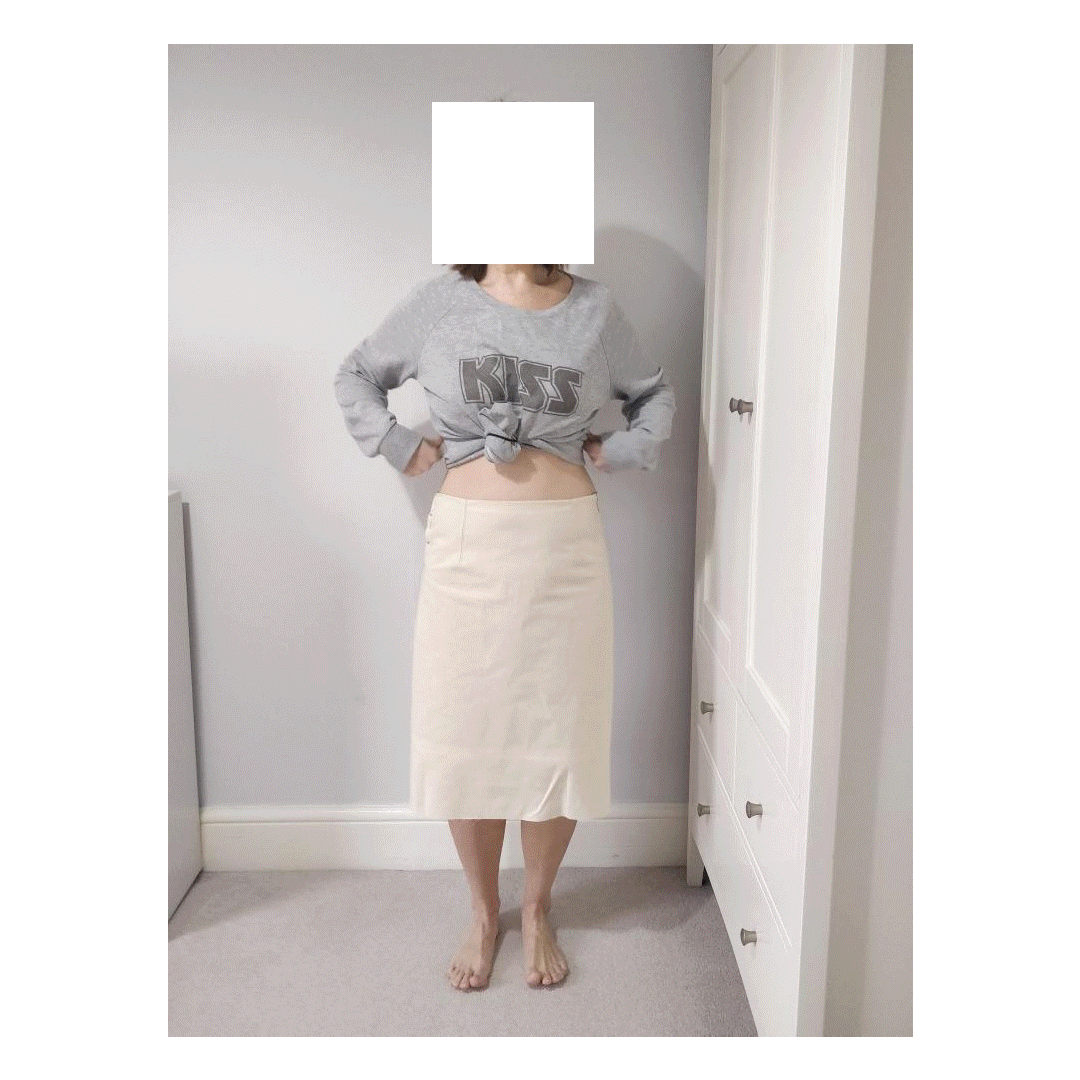 Modular Design Production Service
Splitting a garment into its component parts to enable customers to substitute in various choices and make it just right!
Case study: Needle and Cloth Dropped Sleeve Top
This Needle and Cloth P2 dropped sleeve top is our most popular own-brand product. We offer a choice of hem finish, sleeve length and pocket placements across adult and kids sizes and a range of fabrics.
There are nearly 1000 variations available. Having no inventory has helped us reach the widest possible range of customers.
Parametric Patterning Production Service
Algorithmically generating new internal patchwork shapes based on boundaries decided by the designer.
Case study: Coming Soon!
While the other 3 processes allow the customer to have the ideal product for them, parametric patterning can open new realms of possibilities for the designer.
By generating rules that a particular garment can follow a series of unique designs can then be derived. The variations can be generated based on boundaries determined by the designer, the customer or even what offcuts of fabric are available.
To find out more email us at hello@pattern-project.com